Ode to Bread
This morning, I baked a loaf of sourdough bread. It's the best bread I've ever eaten.
Is it the best, in the absolute sense of the word? I doubt it; I'm sure I've consumed bread from more accomplished bakers with better ingredients and refined techniques. But that's not what matters to me.
I cannot extricate my experience of this bread from the fact that I created it. The process began three days ago when I took a little bit of the starter I've been tending, stirred up the levain, and let it ferment overnight. It continued the next day when I carefully weighed the flour, salt, and water, squeezed the dough together, and let that mixture ferment for hours.
Each step of the way, my curiosity was piqued. Is this the right consistency? Did I let it proof too long? Did I execute a good tension roll? Are these adequately scored to produce the shape I'd like?
The process concluded when I woke up early this morning to crank the oven to 500 and let the baking stone come up to temp. I watched with glee as the bread rose and browned in the scorching heat.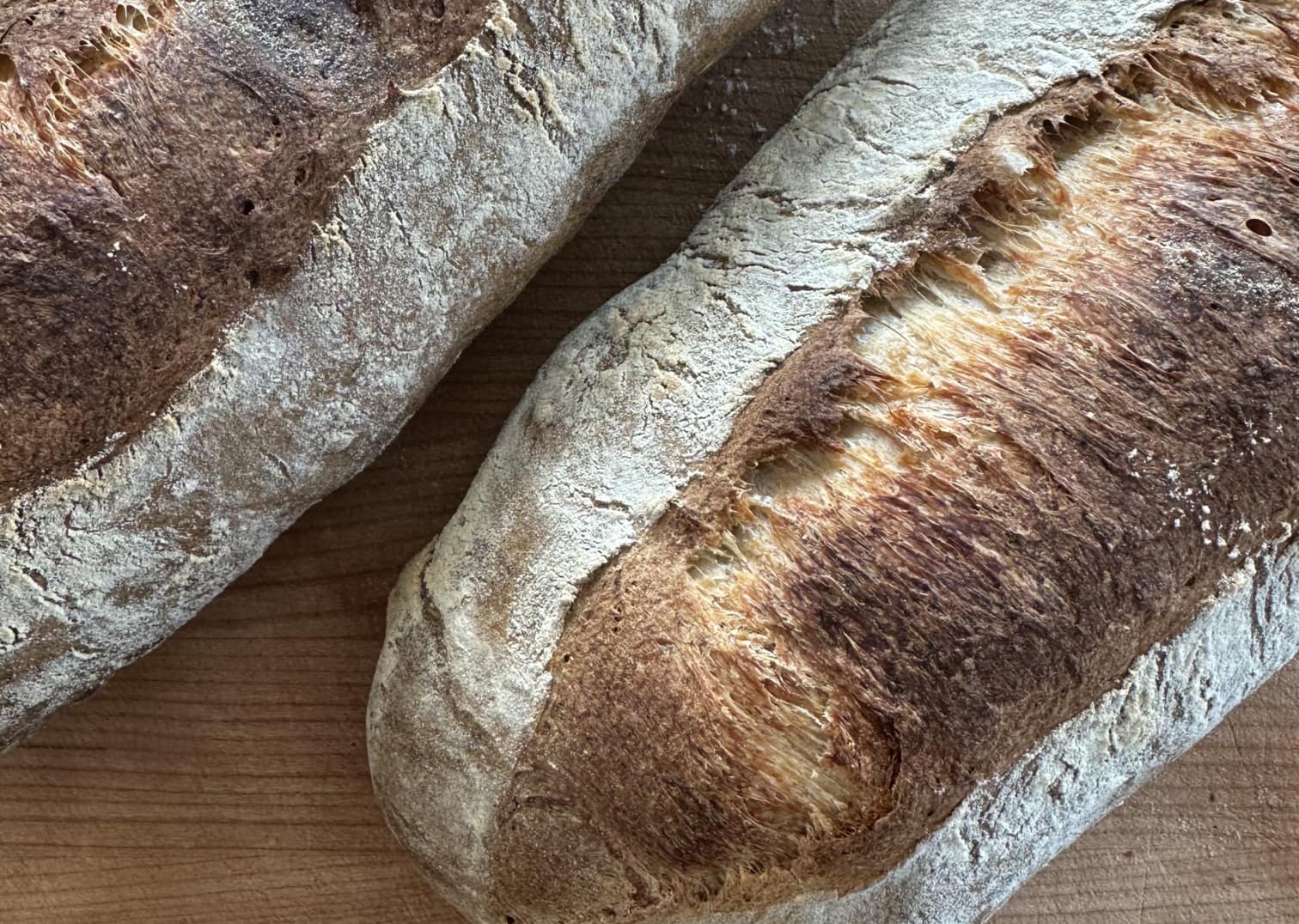 My best days are when I approach my work like this. Though not as tasty, there is much inherent satisfaction from doing my craft, whether designing a user interface, writing an algorithm, or spinning up graphics for a marketing campaign. Of course, not all parts of the process are easy or delightful. The middle part of the journey can be excruciating, where uncertainties and potholes abound. But the payoff is worth it.
The beauty of it all? You don't have to be the absolute best at your craft to derive immense joy from the act of creation. Though, I'd bet that if you repeatedly approach it this way, you'll trend toward becoming the best!
That first buttered slice was heavenly. Did I achieve a perfect rise? Not quite, but the bread is delicious nonetheless, and I have some insights on what to do differently next time. Now, I can't wait to bake my next loaf.